It's much easier to incorporate physical activity into your daily routine than many think. Exercise doesn't have to be time consuming or expensive, and on some occasions you don't even have to leave your home.
Read on to explore all the different places you can get active.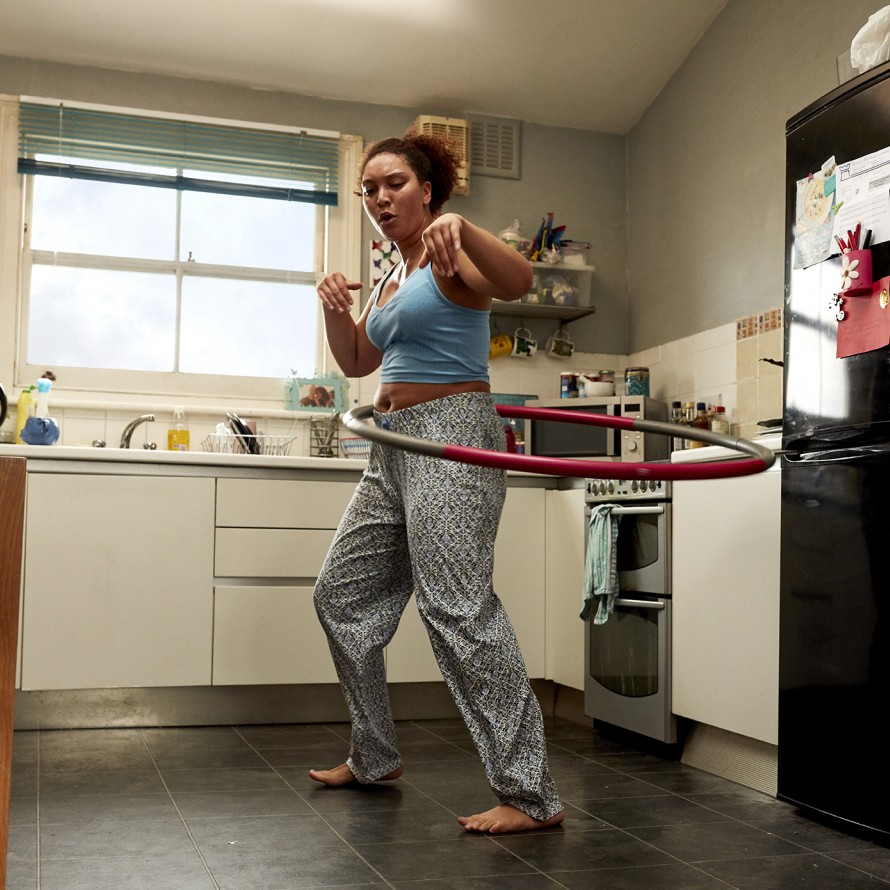 Get active at home
It's obvious isn't it? You don't need to step outside your front door to be more active, there are many ways you can do this in the comfort of your own home!
You might not be able to run a marathon around your lounge, but below are some ways to use the space you do have.
YouTube is your friend. If you have internet access and a connected TV or device there are literally hundreds of home exercise videos to choose from. There's everything from Yoga, to high intensity body weight workouts! There's so many to choose from!Just get searching and find one to suit your space, level and needs.
Get cleaning! Its amazing how you can work up a sweat mopping floors, changing sheets and emptying the bins. No one enjoys it but it all helps you move more!
Garden time - no not sunbathing! If you have a garden to get out into, cutting grass, pruning bushes and digging flower beds is pretty active
Read more about getting active with your family on our Activity for kids page.
Get active at work
We all spend a big chunk of time in our workplaces, and while it isn't always easy, trying to be more active whilst at work is getting more and more important for our long term health.
There's lots of ways to be more active in the workplace, and below are some of our top tips!
Encourage standing or walking meetings so you're moving more and sitting less
Take the stairs - avoid the lift
Walk to or from work, or part of the way if you use public transport
Can you cycle to work? Many employers sign up to the Bike to Work Scheme offering discounts of buying a new bike
Are standing desks an option? Active Humber got some adjustable ones from a well know Swedish furniture superstore which were good value!
Start a lunchtime walking club - some fresh air and some exercise does wonders for your mood and concentration
Does your workplace run any physical activity challenges? If not you could start one with others keen to get active. It doesn't need to be too ambitious - what about a Couch to 5k programme?
Making friends through activity
Getting involved in some form if physical activity can be a great way to meet new people, be part of a community and make new friends.
Many clubs or activities are truly inclusive, welcoming people from of all standards to join in and motivate and inspire each other. Some activities are naturally more sociable too, things like bowls, tennis and dance tend to have a strong social element.
Joining in with others is a great way to boost your mental health. It's proven that being active, with friends, in the sunshine has huge health benefits! You can read more about physical activity and mental health here.
One of the best examples locally for meeting people in an inclusive environment is Fitmums and Friends. Read all about what they do here.
Get Active for Free
We've already talked a little about getting active at home, which is a great way to keep the costs of activity down! But there are other ways to be active without it costing the earth.
Check out this page on the NHS website which gives a whole host of hints and tips, such as walking everywhere, park games, skipping and home work outs.