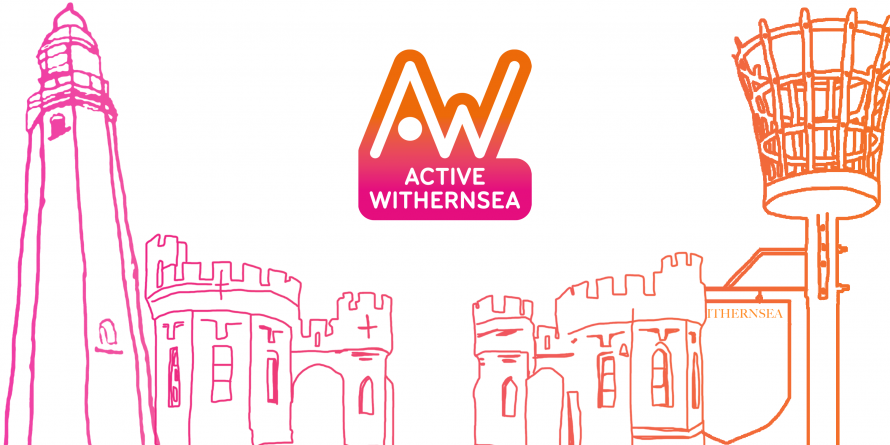 Active Withernsea is one of 12 pilots chosen by Sport England to test whether taking a behaviour change approach in a place could really unlock something groundbreaking for the whole country, and find solutions that are genuinely sustainable for this new reality.
This is a bold new approach by Sport England, investing over £100m, which puts people and their ideas at the centre and unlock new and exciting ways for everyone to enjoy a more active life, regardless of ability or background
The aim of the pilot is to inspire a happier, healthier, more active Withernsea by creating a health promoting community which embraces community ownership and co-production, increases physical activity, changes behaviour to improve lives, builds community trust, positivity and raises aspirations. The ultimate goal is to change behaviours to increase physical activity in order to improve lives.
The pilot has an innovative, strengths based, prevention approach that aims to build community wealth by putting the community at the heart of decision making, with the focus being on local ideas and priorities.
How are we working to achieve this?
We've been listening to the Withernsea community to better understand their needs and the obstacles that have stopped people from being active.
We've taken time to better understand the community and the people. What can be seen from the surface is often misleading so by delving deeper, things that are not often seen can rise to the surface, helping us to understand what plays a key part in stopping people from being happy, healthy and active.
We know that the following underlying deep themes are crucial to the people of Withernsea in helping to create change:
• Perception – what people think of themselves and what others think of the people of Withernsea.
• Communication/Connection – how people hear about what is going on and to increase connection between different parts of the community.
• Aspiration – How can we build people and confidence to try things out.
• Life Skills – the ability to thrive in the day to day routine of our lives.
Developing and enhancing existing partnership relationships is essential to help us achieve our aims - we can't do this alone. We are working with community groups, service providers and support groups to help share our messages and achieve our objectives
Please click here to see our current projects (Link to projects page
How to get involved:
No idea is too big or too small – it all starts with a conversation. We can all work together to make Withernsea a happier, healthier, more active place for everyone so if you've got something to share or would like support with getting your idea off the ground please contact us and we'll find a way of supporting you.
Find our contact details here - https://activehumber.co.uk/our-work/active-withernsea/contact-us
The Active Withernsea team will continue to work with the community and empower more people to lead the way to make Withernsea a more physically and socially accessible and active town. We will do this in line with the Active Withernsea Principles.
Do you want to receive updates on the work at Active Withernsea and stay up to date with project developments, events and future projects? Stay Active with Active Withernsea! Sign Up for Our Exciting Newsletter Updates